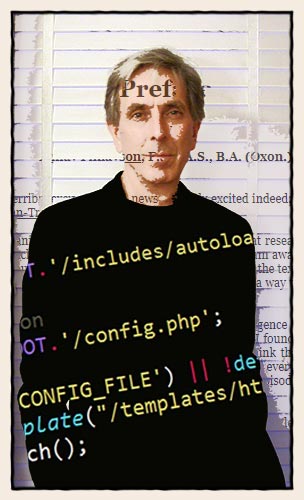 Thanks for dropping by. I'm Phil, an IT professional with over 20 years' experience in web design, User Interface, content design and front end development. I help clients with web strategy and speak Content Management, SEO, UX (User eXperience), Knowledge Management and Site Development.
I've been helping clients with their web exposure since the late 90s. Previously, I worked through key aspects of the Financial Services industry (direct sales, sales management, recruitment, brokerage development, IT implementation, administration and technical training). I leverage marketing experience from both sectors to improve the 'user journey' and increase conversion rates.
I have an insatiable curiosity and like to push boundaries to explore the interesting and profitable stuff on the outside of comfort zones.
I'm always ready to chat through new projects and ideas. I'm available for both contract and permanent work. Feel free to contact me with enquiries.
'For over ten years Phil has been our go-to guy for advice on IT and business strategy.'

Sally Stone, CEO, LBV Group